About us
Welcome Finance Philippines offers Non-collateral and Collateral loan product that fit with the needs and
goals of Filipino Market.
News
Welcome Finance Philippines grow and create activities to enrich social responsibilities
STA. ROSA BRANCH OPENING
STA. ROSA BRANCH OPENING

After unveiling the first branch in San Fernando, Pampanga early this quarter Welcome Finance Philippines (WFP), a subsidiary of Welcome Financial Group (WFG) of Korea, opens its second branch in Sta. Rosa, Laguna last September 15, 2016.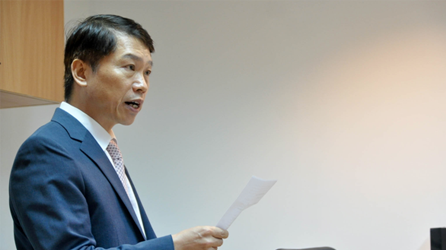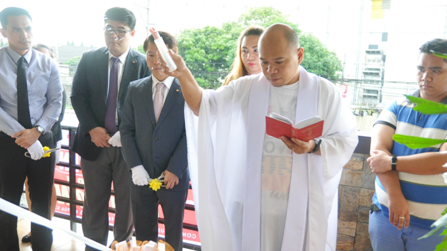 The grand opening started off with the blessing of Rev. Fr. Alex Dapitan, followed by the ribbon cutting headed by WFP President Mr. Suk Sub Shim
and WFP Executives - Mr. Jin Chul Kang Operations Head, Mr. Michael Tandoc Sales & Marketing Head and Ms. Jenny Dela Cruz WFP Laguna Branch Manager.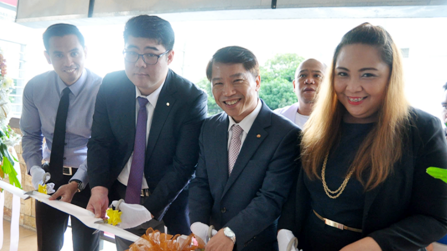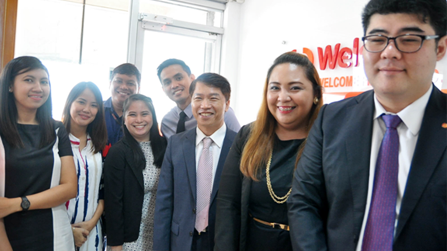 In his opening speech Mr. Shim unveiled WFP's plan to expand its branch network in order to continue the company's momentum for further growth.
"Welcome Finance will expand its business coverage territory to be able to service more customers across the country. As some of you may know,
on July 11 th , we held the first branch opening of our company in San Fernando, Pampanga and this branch in Sta. Rosa, Laguna is the second
branch office of Welcome Finance Philippines. This is just a start of our expansive business strategy. We will continue to exert effort to expand our
branch network in the Luzon, Visayas and Mindanao areas on a step-by- step basis. We have are planning to open 3 new branch offices in 2017,"
said Mr. Shim.
To formally conclude the festivities, Ms. Dela Cruz expressed her utmost appreciation to the esteemed guests and Sales Partners who attended the
said event. "It is our pleasure that we officially open our doors to our partners and clients as Welcome Finance Philippines marks the opening of our
2nd branch here in Sta. Rosa, Laguna. It will be our privilege to serve you, our partners and clients, and provide world-class financial services here in
Laguna, Cavite and Batangas areas. We hope that you continue to support us and in return we will serve you better with top of the line financial solutions based on your respective needs," Ms. Dela Cruz exclaimed.